Self-employment health insurance sales is one of the biggest and most lucrative markets for health insurance companies.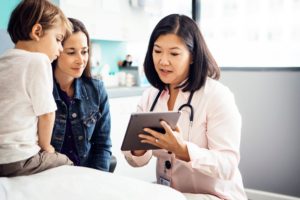 By nature, self-employed individuals are the perfect market for insurance companies seeking to sell individual and family health insurance policies because entrepreneurs tend to have difficulty getting insured by group plans except through a spouse. Also, they tend to comparison shop for insurance more often than most. For these reasons, many companies target this sector of the health insurance market.
While there are many options when purchasing health insurance, the variety of choices can be overwhelming. Sometimes, well-known companies that sell group policies can also sell individual and family policies. Many consumers find this to be a good option, since they trust insurance companies with recognized names.
To find out if a large company offers individual insurance, call the company or check their company Web site.
A great way to find health insurance is by using our online referral service. We collect your information and then distribute it to up to eight health insurance agents and/or insurers. These insurance agents are from your area, and must pay a fee for your information. This means they're motivated and will contact you with their best insurance policy quotes in order to gain your business. Remember, the more agents you speak with, the higher the chances of finding an insurance policy that fits both your needs and your budget.
Being self-employed can be a great adventure with personal satisfaction and financial reward as some of the benefits. However, there can also be many obstacles, like having to find health insurance. By utilizing the resources on this Web site, you will be better able to find, understand and purchase the right health insurance for you.