Most of us highly value the independence and security that accompany car and home ownership. We work hard for and enjoy what we have, and often invest significant amounts of money in these valuable possessions.
It's not until we experience that ill-fated accident in morning traffic or that spring storm comes along and threatens our abode that we realize just how much we depend on our homes and cars for protection and mobility.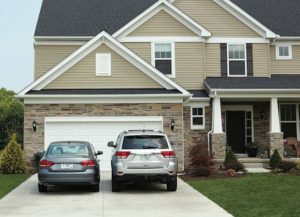 Insurance Combos = Savings Potential
We all have to buy insurance. But did you know that buying both types of insurance from the same insurance company can save you big money?
That's right; many insurers sell both types of protection, so purchasing both insurance policies from the same insurer can get you a sizeable discount and save you a bundle of money! Keep this in mind when shopping for the best insurance deals.
The Fundamentals
Whether you're buying a new automobile or home or you need new coverage on those you already own, insurance is a necessary, critical commodity.
Why? Because they're required by law—for your protection and your lender's.
Insurance helps to protect you and your mortgage or loan company against financial loss in case of accident, injury or unforeseen circumstance. That means if you're involved in a mishap during rush hour, your auto insurance company will have the means necessary to restore both you and your vehicle to good "health" using the premiums you've paid in to cover the damages—both physical and mechanical.
And if you have sufficient home insurance coverage when that spring storm comes along and damages your roof, the repairs can be taken care of immediately, your home restored to its pre-storm condition and the financial repercussions to both you and your lender minimized.
Insurance also helps protect you from liability when others are harmed. For instance, if a friend or relative gets injured in the backseat of your SUV—or the ceiling collapses over the bed in your guestroom and injures a visitor—your insurance company will pick up the medical bills that result (up to the limits of your policies).
Finally, insurance guards your belongings from damage or theft. So whether that collapsed ceiling damages your antique furniture or someone steals your prized '68 Corvette, car and home insurance will pay to repair or replace it…if you have adequate coverage.
Money-Saving Strategies
If you're shopping for insurance quotes and you want the best price possible, put these tips into practice for maximum savings:
Get educated. Use resources such as this Web site, your state insurance department or your local library to read up and find out which coverages you need—before you buy insurance.
Comparison shop, getting several quotes before settling on the right plans.
Ask insurers about discounts that may help keep premiums low.
Buy your auto and home insurance policies from the same insurer.
Protect your car and home against theft by installing security alarms and other protective measures.
Guard your home against fire and water damage by upgrading and updating your electrical and plumbing systems.
Maintain good credit. With a superior credit score, your annual premiums will likely be lower.
Consider higher deductibles. Though most insurance companies recommend a $500-$1,000 deductible on auto and home insurance, setting them higher could save you up to 25 percent or more.
Stay with your insurer for a long period of time. Once you've established a good payment record and proven financial responsibility and stability, you could be eligible for a significant discount.
A Word of Advice Regarding Old Policies
If you're already insured and you're looking for replacement policies, a word of caution: don't cancel your old policies until you're sure the new ones have taken effect. Otherwise, you could end up with a lapse in coverage—which may, in turn, increase your premiums and leave you without protection when you need it.
Also, canceling existing insurance policies may qualify you for a partial premium refund. How much you're due depends on the length of time since your last renewal, how much you've paid in since that time, and your insurer's policies on cancellations and refunds. If you're not sure where your insurance company stands on the issue, just ask. Your agent can clarify the details and help you get what's coming to you.
Don't forget: To maximize savings, price those insurance combos. They could save you a bundle!