Gina Roberts-Grey
If you live in a disaster-prone state, your homeowner's insurance deductible on certain types of claims – primarily wind and hail damage – soon might be changing.
Typically, most homeowner's insurance policies include a dollar-amount deductible, such as $500 or $1,000. But now home insurers like State Farm are reshaping deductibles in states like Texas, requiring customers to set their deductible based on a percentage of the value of the insured home.
"Percentage deductibles have been around for almost a decade," says Loretta Worters, a spokeswoman for the nonprofit Insurance Information Institute. "These percentage deductibles, typically 1 to 5 percent of the home's value on hail and wind damage claims, are a measure to keep costs down."
Worters says there's good reason for State Farm doing this. State Farm declined to comment for this story.
With the risk of hazardous weather, such as hurricanes, and the rising cost of replacing a home, insurers now are throwing more financial responsibility on homeowners to keep insurance rates down, Worters says.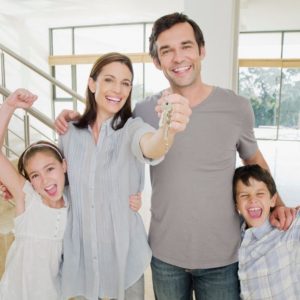 Will other states see changes?
Texans aren't the only ones facing more costly home insurance deductibles.
Homeowners in Louisiana are bracing themselves for percentage-based deductibles. In September 2012, Jim Donelon, Louisiana's insurance commissioner, warned homeowners and businesses to prepare for higher-than-expected, out-of-pocket expenses when filing claims involving wind, hurricanes or tropical storms.
Donelon says home insurers in Louisiana are looking include deductibles of 2 percent to 5 percent of a home's value into homeowner's insurance policies to cover wind and hail damage.
Florida lets home insurance companies charge either a set hurricane-related dollar deductible of at least $500, or a percentage deductible of up to 5 percent, says Anita Durham, a spokeswoman for the Florida Office of Insurance Regulation. If the percentage is less than $500, the dollar-based deductible applies.
Californians who buy earthquake insurance also face percentage deductibles. The standard earthquake policy comes with a deductible equaling 15 percent of the home's value, says Pete Moraga, a spokesman for the nonprofit Insurance Information Network of California.
Doing the deductible math
Here's how the two types of deductibles work.
A home valued at $150,000, with a 5 percent of the home's value deductible, would leave the owner facing a $7,500 deductible, compared with a typical dollar-amount deductible of $500, $1,000 or $5,000. If a new roof is needed because of hail damage, the homeowner could end up most if not all of the bill for that new roof, as fixing a roof on a house in that price range typically costs $6,000 to $9,000.
If you're not wild about your deductible options, shop around. You may be able to buy a policy with a different insurer that treats deductibles in a different way.
"Most people don't file a claim often; they file maybe once every eight to 10 years, so opting for a higher deductible is one way you can save money over time and still be financially protected against a big loss that you couldn't pay for on your own, like a hailstorm," Worters says.