No one knows what the future holds. But when things get tough and loved ones pass, the right life insurance policy provides the means for those left behind to start life new.
Get the scoop on how insurers set rates; learn what to avoid when buying a life insurance plan; gather tips for saving money—and protect your loved ones today.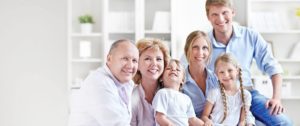 Underwriting & Life Insurance Rates
Since the cost of getting insured depends largely on risk, insurers must first examine the information provided on the application, then determine what kind and how much risk is involved in each individual case.
This process sets rates based on both risk and life condition, including, among other things:
Age—younger applicants achieve lower rates
Education—more educated applicants get cheaper premiums
Marital status—rates for singles run less than for their married counterparts
Home ownership status—rates for homeowners run higher than for renters, as more money is at stake
Number of dependents—smaller families garner better rates
Health—good health earns applicants lower rates than poor health
Occupation—low-risk work translates into lower premiums
With this information at hand, the insurance underwriter has an accurate picture of what insurance rates should be. He then groups each applicant with others posing a similar amount of risk, and tweaks rates based on life conditions.
Coverage, the Name of the Game
Since insurance is designed to protect you and your loved ones, keep these facts in mind while shopping for affordable prices:
Avoid skimping on coverage. A higher level of protection can often be purchased with only a slight increase in premiums; so buy as much insurance as possible within the predetermined budget.
When answering questions on applications, always answer truthfully. If the insurance company discovers otherwise, the application could be denied–or worse yet, payouts held up and dependents left in a lurch during a time of uncertainty.
Getting the right coverage at the right price takes comparison shopping. Never buy from the first agent offering low rates; instead, gather several quotes and ask plenty of questions before choosing which insurer to go with.
For policies already in place, make sure there's continual coverage until the new plan takes effect. If neglected, this little detail could leave family members without death benefits when they need them most.
Tips for Saving Money
To save money when buying insurance, follow these simple tips for getting the most affordable coverage:
Know what you need. Use online calculators to get a rough idea what it would take to cover expenses until retirement or empty nest.
If young, opt for a term life policy. It's the best, cheapest and simplest option for young people.
Get quotes. Comparing the same or similar coverage helps you know which one offers the best deal.
Get in shape. Stop smoking, lose weight and work at lowering cholesterol and/or blood pressure.
Get informed about life insurance. You'll be more confident and equipped to choose the right life plan wisely.