If you're a Missouri resident looking for insurance, you're in the right place. We've compiled all the info you need to help you find home, auto, life, health or long term care insurance right here on this page.
We recommend you read it over, contact Missouri Department of Insurance at 573-751-4126 with any questions, and let us help you find the coverage you need today.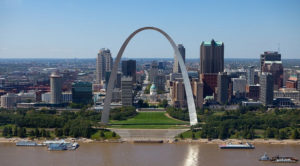 Auto insurance protects you from financial loss in the event of an accident. Your car policy is a contract between you and your insurance company which says that you agree to pay the premium and the insurance company agrees to pay for any losses or damages, as outlined in your insurance plan.
Missouri's Motor Vehicle Financial Responsibility Law requires state residents to pay for another person's injuries and damages in the event of a collision. If you are unable to pay for these damages, your punishment can range from losing your driver's license to a criminal conviction and time in jail.
All drivers must carry liability insurance with coverage extending to the following areas:
Bodily Injury — protects you financially if you are involved in an accident and the other motorist chooses to sue. This coverage will pay your court costs and damages up to the amount as outlined in your policy.
Property Damage — protects your legal responsibility to the property of others in the event that it is damaged in a collision. This coverage covers damages to another vehicle, as well as any private property such as buildings, road signs and bridges, as outlined in your policy.
Uninsured Motorist — covers your injuries and those of your passengers if you are hit by an uninsured motorist. It is important to note that this coverage does not include damage to your car.
Before purchasing auto insurance in your state, ask yourself:
How much of my property can I afford to lose if it is damaged or stolen?
If my property is damaged or stolen, how much will it cost to replace?
If I am sued by someone who was injured because of my negligence, how would I pay my legal costs? How would I pay the damage awards to the victim?
Remember that motorists injured because of your negligence can sue for more than your policy covers. You will want to consider this when making your final purchase decision.
Here is a sample of what is available in the Missouri health insurance market:
Fee-for-Service Plans: Often called traditional or indemnity health insurance. You choose and visit a doctor, who then submits a claim to your insurance company for reimbursement for each service provided. (This often occurs at 80 percent of reasonable and customary charges.) You are responsible for the remaining charges, called "co-insurance."
If your doctor charges you more than what is "usual" or "customary" for your area, you must pay the remainder.
Managed-Care Plans: Include Health Maintenance Organizations (HMOs), Preferred Provider Organizations (PPOs), and Point-of-Service plans (POS). These plans provide comprehensive health services and medical treatments to members. Your coverage is paid in advance, so you do not need to pay for each service individually. Out-of-pocket expenses are typically low and there are generally no deductibles or co-payments; however, you must use health care providers within the provider's network.
Insurers consider several factors when determining your insurability. Some of these include your age, health, habits and lifestyle, and occupation.
The older you are when you purchase health insurance, the higher your premiums—and the harder to find an insurance company willing to insure you. Your risk of health-related issues increases as you get older, making you a higher claims risk to your insurance company.
In addition, habits such as drinking or smoking can also result in difficulty finding quality health insurance, as they are associated with various health problems costing insurance companies millions of dollars in claims every year.
There are five home insurance policies you can purchase in your state, depending on the type of coverage you want, the structure of your home, and whether you own or rent.
If you rent an apartment or home, you need renters insurance or HO–4. The Missouri Department of Insurance (MDI) recommends setting a $500 deductible to cover the loss or damage of your personal belongings within the rented residence in case of lightning, smoke, fire or water damage by pipes. You also should receive reimbursement for living expenses, liability and medical bills, if necessary.
Similarly, condominium insurance covers your personal property, as well as any "additions or alterations" to the condo not insured by your condominium association.
Homeowners can save the most on home insurance costs because of the broad range of policy choices available. Your home can be insured under any of the following policies if you own the home and live there, and if no more than two families and two boarders live there:
Broad coverage HO-2 — standard coverage insuring personal propert
Special coverage HO-3 — slightly more coverage insuring the building and personal property
Actual cash value HO-8 — primarily for older homes, your property will be reconstructed to livable conditions with common building materials; the insurer will not pay for any replacement costs beyond the basic reconstruction
For all the policies, separate insurance must be purchased to cover loss or damage from an earthquake, a flood or any acts of war.
The state of Missouri has set up a home insurance FAIR Plan in case you are completely denied coverage by private insurers. FAIR provides limited Missouri home insurance coverage, excluding theft and liability; thus, apply only as a last resort.
Life insurance policies are sold by insurance companies to help meet the financial needs of your family in the event of your death. Without it, your family could suffer severe financial and emotional difficulty, while trying to rearrange their lives on their own during a difficult time.
The most common types of life insurance are term and whole, or permanent.
Term life insurance provides protection for a short period of time. Terms generally last anywhere from 1 to 30 years and must be renewed. Term life is a good choice for covering debts that will be alleviated with time, such as a mortgage or car loan.
It is important to note that term life insurance does not build cash value, and your family may only collect a death benefit if you pass away during your term.
Whole life insurance is meant to be kept throughout your life, which means as long as you pay the premiums, a death benefit will be paid. In most cases, whole life insurance policies build cash value. You may borrow against this, but it must be paid back or your beneficiary will receive a reduced death benefit.
The Insurance Information Institute (I.I.I.) recommends reviewing your life insurance policy after the following events, to ensure you get and retain the appropriate coverage at different points in your life:
Marriage or divorce
Birth or adoption of a child or grandchild
Significant changes in your health or that of your spouse or partner
Taking on the financial responsibility of aging parents or family members
Buying a new home or refinancing your home
Coming into an inheritance