Asked by Lou from Boston, MA
Lou: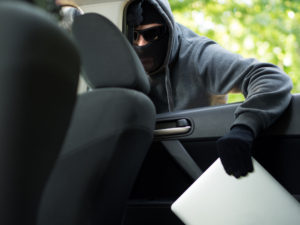 That's a great question. It's likely that the laptop is covered under your homeowners insurance policy.
Before you file a claim, check your Declaration Page to find out if and to what extent your personal property is protected outside the home. Policies vary on this. Some insurers will cover stolen items outside the home, others will not. If you can't find anything on your Dec page, then I suggest calling your insurance agent and/or company and explaining the situation.
Best of luck!
Please note: InsureMe Answers is not intended to be a substitute for advice from a licensed professional. For specific questions about a policy or claim, please contact your insurance agent or company.