Your mobile home is probably one of the most expensive things you own. Not surprisingly, you want to protect it from damage and destruction. Mobile home insurance can provide just the coverage you need—and with a few tips, you can find an affordable policy.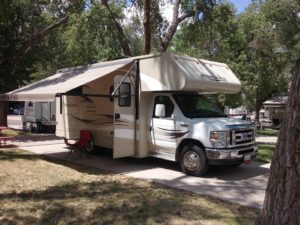 What does it cover?
Insurance for your mobile home is a bit different from traditional homeowners insurance. Nevertheless, it can provide protection against similar perils, such as:
Fire and smoke
Wind, hail and lightning
Vandalism and burglary
Damage from the weight of snow and ice
Water damage from home appliances (like water heaters and refrigerators)
In addition to these coverages, it also includes liability protection, which safeguards you from lawsuits stemming from someone having an accident on your property. Some policies go a step further to provide policyholders with funds for living expenses if a disaster should make your home unliveable.
What about flood coverage?
It's important to understand that a standard mobile home insurance policy does not cover storm-related flood damage. To protect your home from this calamity, you'll need to purchase a separate flood insurance policy. You can do this through your insurance agent or through the National Flood Insurance Program (NFIP).
You may also wish to purchase additional coverage for especially valuable items, such as electronics, jewelry and antiques. Be sure to ask your agent about these extra coverages.
How can I save some cash when I purchase my coverage?
Insure your home for its "replacement cost." A replacement cost policy pays to replace your home and possessions for their worth—without a deduction depreciation. Conversely, an actual cost policy pays to replace your belongings with a deduction for depreciation, which could result in a loss worth thousands of dollars.
Increase your deductible. Increasing the amount you pay out-of-pocket on a claim will automatically lower your premium. Just make sure to choose a deductible that you can afford in case you have to file a claim.
Ask about discounts. If you've recently upgraded your storm windows or doors, live near a firehouse, or insure your car with the same company as your mobile home, you could see your insurance premium dwindle.
Check out special group programs. If you're an older adult, the AARP has a special mobile home insurance program for which you may qualify. These group programs often come with special perks and provisions, which give you more for your bottom dollar.
Buying homeowners insurance is the best way to safeguard your home and valuables. For more information on these policies, be sure to ask your auto insurance agent what's available in your area.