A specific event that would otherwise result in the termination of an individual's group health insurance coverage, but that entitles him or her to continue being insured under that plan for a limited time under the Consolidated Omnibus Budget Reconciliation Act (COBRA).
A qualifying event might include: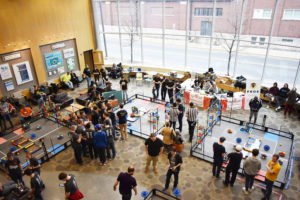 1. The death of a covered employee
2. Termination of employment for a covered employee
3. A reduction of hours for a covered employee
4. Divorce or legal separation of a covered spouse
5. Entitlement to Medicare benefits
6. A covered child ceasing to be a dependent
Following situations like these, the employer usually pays a set portion of health insurance expenses and the insured pays the remainder, allowing retention of insurance coverage for a period of 18 to 36 months.