Ever wonder what affect crash-test ratings or safety devices such as airbags have on the price of your auto insurance premium? We all know these elements help save lives, but how much do they actually affect your auto insurance quote and premium?
The truth is that these factors can alter rates tremendously. Certain vehicles rated well in auto safety crash tests by the Insurance Institute for Highway Safety (IIHS) or the National Highway Traffic Safety Administration (NHTSA) carry with them automatic insurance reductions, due to high performance and safety standards.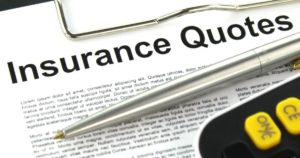 Protecting Yourself
The Insurance Information Institute (III) gauges the economic impact of auto crashes at over $230 billion per year. In addition, thousands of people die and millions are injured yearly in auto accidents. But safe driving initiatives like vehicle crashworthiness testing and safety equipment programs are taking the sting out of the price paid for insurance—and saving lives.
Campaigns against drunken driving, another forerunner to high insurance rates, are helping to lower cost and save lives. Organizations such as Mothers Against Drunk Driving (MADD) have brought increased awareness of the effects of driving under the influence to the forefront of both insurers' and consumers' minds.
So what can you do to protect yourself from sky-high premiums and the risk of death or injury while driving? Demand safer vehicles—and buy them! Cars containing certain safety equipment help accomplish both objectives. Let's explore these further.
Safety Devices
Air bags are a safety device now increasingly demanded by consumers. The NHTSA indicates that air bags, combined with lap and shoulder belts, are the most effective safety protection available for passenger vehicles today, having saved almost 2,500 lives in 2003 alone. (Side air bags with head protection are the most highly effective, reducing driver deaths by a whopping 45 percent. Side air bags without head protection are less effective, but still reduce deaths by about 10 percent.)
Reductions in deaths mean less risk to your insurance company and a lesser auto insurance quote for you.
Seatbelt campaigns have also become a popular way to reduce the number of lives lost on roadways and keep the auto insurance quote at bay. At the time of this writing, law enforcement agencies in hundreds of communities across the country are conducting Click It or Ticket campaigns incorporating zero tolerance enforcement of seatbelt laws. The goals are dramatically increased use of seatbelts and defense of drivers against death by auto accident.
In addition, every U.S. state except New Hampshire now has some type of seatbelt enforcement law in which tickets are issued as incentive to encourage unbelted drivers to buckle up.
Do Your Homework!
Protecting yourself from high insurance premiums can be tricky. But those crash-test ratings and extra safety devices can profoundly impact the cost of your auto insurance.
So do your homework before you buy a car—check out safety ratings, explore insurance cost and insist on a vehicle with as many safety devices as you can afford. After all, safety is in everyone's best interest!