Does good credit mean cheaper car insurance? Factors such as age, gender and marital status are widely known to affect your insurance rates. But are you aware that applying for several credit cards or financing a purchase will adversely affect your premiums as well?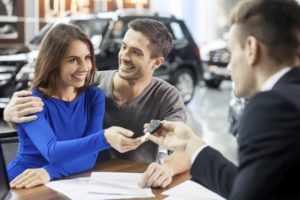 For over a decade, the insurance industry has used credit-based insurance scores to determine what an individual will pay for auto insurance. But few consumers are aware how much their credit scores influence their auto insurance rating. Insurance agencies maintain that a person who manages their finances responsibly will also manage other important aspects of their lives well, such as driving a car.
However, currently there is not one consistent scoring formula among insurance companies. Some companies rely on credit limits, balances and loan inquiries, all but ignoring your payment history. Others look at whether you've opened a credit card in the last four months or if you have missed a payment.
Regardless where you stand on the issue, it's here to stay. Insurers agree using credit scores is a more accurate way to gauge an individual's risk, thus keeping down car insurance rates for those with good credit (who, according to insurance companies, are less likely to file a claim.)
Credit not all it could be?
You're entitled to a free, annual copy of your credit report that will help you see what your insurer sees. Keep your credit in check by paying bills on time, keeping balances low and not adding to your debt.
Avoid certain types of credit. You'll be penalized for having department store credit cards, credit accounts at auto parts stores or service stations or credit cards issued by finance companies instead of banks. Insurers like oil company credit cards and national bank credit cards, like Discover, Visa and MasterCard.
Ask for an exception. If your credit was adversely affected by a divorce, job loss or natural disaster, you may qualify for a rescore.