Provides protection from shaking and cracking that can destroy buildings and personal possessions during an earthquake.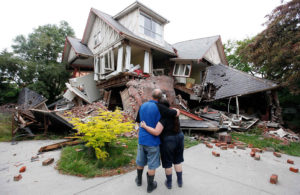 Not covered by standard homeowners, renters or most business insurance plans, earthquake insurance protects buildings and their contents against extensive damage. However, it doesn't protect the policyholder from other types of earthquake peril, such as fire or water casualty. Those types of claims may be filed under a standard homeowners or business policy.
Earthquake coverage may be purchased from private insurance companies as an endorsement or a separate policy. Because of the claims risk involved, this type of policy usually includes a large deductible.