An improperly installed swimming pool can endanger the lives of young children and others unable to swim.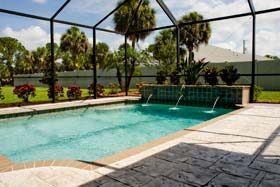 For this reason, it is important to abide by state regulations regarding all types of private pools. Following the law can also protect individuals from fines issued by homeowners insurance companies and, in Massachusetts, the State Board of Building Regulations and Standards, according to a recent report by the Standard-Times.
In the Bay State, swimming pools must be protected by a four-foot high fence. A self-closing and self-latching gate of the same height is required around gates and ladders, while doors from a house that lead to a pool should be protected with an alarm. Decks leading to a pool area should also have a four-foot high fence, according to the Standard-Times.
Building Commissioner Robert Iafrate told the Standard-Times that these rules apply to all swimming pools – even inflatable ones. "People know the above-ground pools need permits, but they often don't realize the blue inflatable pools that you see around fall under the same regulations as other pools," Iafrate said. "The blue pools are so easily purchased – people go to BJ's or K-Mart and buy them, then they think they can just bring them home and fill them with water; but any pool with 24 inches of water requires a building permit and an electrical permit."
Massachusetts state law requires pools to be located at least 20 feet away from the side and back of a property lot and should not be located near a septic tank. For information about a specific state or municipality's pool regulations, the Insurance Information Institute suggests contacting city or town hall. They will have details about how high a fence should be, what qualifies as a private pool and what other safety equipment is necessary.
Homeowners who install a pool may also want to increase their liability protection, according to the III. An umbrella liability policy may be an attractive and affordable way to easily earn $1 million in coverage, in addition to their home liability protection. Consumers may also choose to simply increase their home liability coverage.
In addition to following state regulations and insuring against possible injury or death, there are some steps consumers can take to mitigate risk. The III suggests supervising children, keeping them away from filters and checking the pool area for sharp objects or electrical devices.