Mary Lou Jay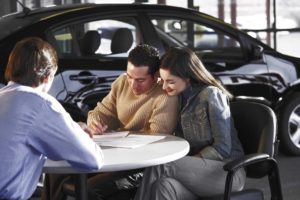 If you received an email offering automobile insurance for less than $400 a year, you'd probably think it belonged in the trash. But legitimate policies at those rates are available in California through the state's Low Cost Auto Insurance Program (CLCA).
CLCA is open to low-income California residents who meet certain eligibility requirements. It offers a basic liability insurance policy with minimum coverage limits of $10,000 for bodily injury liability per person, $20,000 for bodily injury liability per accident and $3,000 for property damage liability. The cost of the coverage varies by county, with yearly rates ranging from $248 to $358. Single male drivers between ages 19 and 24 must pay a 25 percent surcharge for coverage.
Program participants also may buy uninsured motorist bodily injury coverage ($10,000 per person and $20,000 per accident) at costs ranging from $21 to $67 a year, as well as medical payments coverage ($1,000 per person) for $25 to $42 a year.
To qualify for this coverage, a driver's household income can't exceed certain limits that are set each year, according to the program's website. In 2011, they are $27,075 for a one-person household and $55,125 for a family of four. If the drivers seeking insurance are students, they can't be claimed as dependents on their parents' income tax forms. Families can insure two cars under the program, but they can't use the low-cost program if they already have market-cost insurance on any vehicle in the household. Cars insured under the program can't be worth more than $20,000.
Eligible drivers must be at least 19 years old, have been continuously licensed for three years and have a record of good driving. That means drivers can't have an at-fault accident involving bodily injury or death in the past three years, or any felony or misdemeanor convictions for a violation of California's vehicle code. They also can't have more than one at-fault, property-damage-only accident and no more than one point on a driver's license for a moving violation.
CLCA is designed to reduce the number of uninsured drivers on the state's roads. According to the Insurance Research Council, roughly 15 percent of California drivers were without insurance in 2009.
California lawmakers approved a two-county pilot of the program back in 1999 and later authorized the state insurance commissioner to extend it gradually in counties where there was a need. The program became available to all state residents in 2007; a recent law extends it through 2015.