If you're a California resident looking for insurance, you're in the right place. We've compiled all the info you need to help you find home, auto, life, health or long term care insurance right here on this page.
We recommend you read it over, contact the California Department of Insurance at (916) 492-3500 with any questions, and let us help you find the coverage you need today.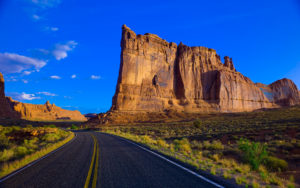 Under California law, every motorist is required to carry auto insurance that satisfies state requirements. The two coverages required by the State of California are bodily injury and property damage liability.
Bodily injury liability provides funds for medical expenses, lost wages and pain and suffering if you are responsible for injuring someone in an auto accident. The minimum coverage amounts under California law are $15,000 for bodily injury per person, $30,000 for bodily injury per accident and $5,000 for property damage.

Property damage liability provides funds to pay for damages to another motorist's car if you are found liable for an accident. The minimum liability limit for property damage is $5,000.
It is important to realize that these limits are the maximum amount of money your insurer will pay out if you are responsible for an accident, and may not be enough to cover damages for which you are responsible. For this reason, you may wish to consider purchasing higher amounts of insurance.
To save money on insurance premiums:
Maintain a clean driving record
Increase the deductibles on collision and comprehensive coverage as high as you can without jeopardizing your finances.
Ask about discounts for insuring multiple cars, taking driver's safety courses or insuring a car with anti-theft devices.
Employing these tips will ensure that you're getting the lowest possible rate!
In recent years, the California health insurance industry has brought in over $106 billion annually. Despite these earnings, health insurance premiums in that state seem to be rising relentlessly to accommodate the ever-increasing cost of health care.
This trend has resulted in millions of uninsured residents across the state. In fact, a recent Families USA survey showed that there are close to 6.5 million Californians living without health insurance—over 20 percent of the state's population.
In your state, there are five types of health insurance policies you can purchase: Indemnity, Preferred Provider Organization, Health Maintenance Organization, Self-Insured Plans and Multiple Employer Welfare Arrangement.
Indemnity policies are traditional fee-for-service plans, allowing you to seek treatment from any physician you choose. You may pay a deductible or co-payment with this plan.
Preferred Provider Organization (PPO) policies provide a list of contracted providers from whom you can choose to visit. You also have the option of seeing someone out-of-network at a higher cost to you.
Health Maintenance Organization (HMO) policies require you to see health care professionals affiliated with the HMO, except in emergency situations. Typically, people covered by HMO's choose a primary care physician to oversee their care.
Self-Insured Health Plan polices are primarily used by labor unions, school districts and large employers; these groups provide a pool of money, from which they draw to pay for their employees' health care.
Multiple Employer Welfare Arrangement (MEWA) polices permit members of trade, industry, professional and other associations to create trust funds for the purpose of providing health care to their employees.
Homeowners insurance isn't an option in California; it's a requirement by law. But how do you know what kind and how much coverage you need?
To figure this out, start by examining these factors particular to your home:
Your home's construction
Its age
Its contents
Your monthly finances and budget
Make it your goal to buy just enough insurance to provide adequate coverage in case of a loss, but not so much you can't afford to pay your premium. Talk to an insurance agent to find out what this means for you, since every situation is unique.
The threat of earthquake is a major concern for most Californians. Though the standard homeowner's policy doesn't cover earthquake-related damage, the state has taken steps to protect its residents from disaster by requiring that earthquake insurance be available to all who qualify for home insurance.
Most private insurers can integrate earthquake coverage into your policy. If you choose one that can't, separate earthquake coverage is available through a company underwritten by the California Earthquake Authority (CEA).
One of the best ways to ensure your family's future security and safety at home is to get sound advice. A licensed home insurance agent will be able to help you out. When searching for an agent or company, we recommend you:
Choose one that is state licensed.
Comparison shop to make sure you get the most coverage for your money.
Check each company's professional rating through firms such as A.M. Best, Standard & Poor's or Weiss Ratings. These independent services provide you with the company's history, financial stability and customer service scores.
Purchasing life insurance is one thing. Determining how much you need is another.
The important thing to remember is that the purpose of life insurance is to provide funds to your loved ones to maintain their standard of living after you die. To gauge how much money your family would need to this, you should consider how much money they would need for the following:
Funeral and burial costs
Estate tax
Unpaid medical bills or other debt
Mortgage payment
Car payment
Utilities, food and clothing
Child care
Education
Retirement
You will also want to account for any assets your family could use to pay for life's necessities. Your assets might include things like cash, savings, Social Security or pension.
Subtracting your assets from the totaled expenses will give you an estimate of how much coverage you should purchase. Your insurance agent will also work with you to determine a figure to fit your family's needs—and your budget.
Regardless what type of policy you decide on, protect yourself by using the following tips:
Take good care of yourself. Maintain a healthy weight, exercise and do not smoke, as insurers may not cover pre-existing conditions.
Answer all questions accurately. Your claim can be denied if it is discovered you omitted or falsified application information.
Don't sign something if you have questions or concerns. First, direct them to your agent before signing a policy.
Verify all agent and company licensing credentials before signing. This can be done by contacting the California Department of Insurance.