Amy Higgins
You schedule a non-urgent surgery covered by your health insurance. You've been careful to make sure that the doctor and hospital are within your insurance network so that after your deductible is paid, your insurer will pay the balance. But then you get a $5,000 bill from the anesthesiologist. Turns out, he was out-of-network.
Staying in-network for medical treatments and preventive services garners reduced costs for the insured person. If you go out-of-network, you'll generally pay more for health care services because you're required to pay the difference between in-network and out-of-network costs, according to the Insurance Information Institute. Even if you schedule medical care with an in-network physician at an in-network medical facility, if an out-of-network specialist gets involved, you could face added expenses.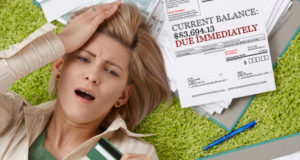 Under the same roof
In an example cited by Kaiser Health News, Nathan and Sonji Wilkes checked with their insurance provider before the birth of their son, Thomas. The company estimated their out-of-pocket costs would be $400. But Thomas wouldn't stop bleeding after he was circumcised. He was placed in the hospital's neonatal intensive care unit (NICU), where he received treatment for hemophilia and remained under observation for a day.
Weeks later, the Wilkeses received a $50,000 bill for Thomas's NICU stay. As it turned out, the NICU was staffed by a company under contract to the hospital and was out of their insurance company's network.
All sides of the story
On Oct. 7, 2008, a public hearing was held in Albany, N.Y., to gain insight into surprise out-of-network bills.
"The recent turmoil in our economy makes the problem of surprise out-of-network medical bills all the more urgent," Troy Oechsner, the state's deputy superintendent for health, said in his opening remarks.
The New York Attorney General's Office has regularly received hotline complaints from consumers who received surprise bills from out-of-network providers, according to Oechsner. Yet doctors sometimes have reasons for being outside an insurer's network — and want to keep their right to reject any insurer that offers unreasonable rates. Hospitals also are concerned because finding specialists can be difficult, and using out-of-network doctors may be necessary to provide essential care. Meanwhile, insurers are concerned because they're under pressure from businesses, unions and the government to reduce costs.
What can patients do to avoid surprise bills?
It doesn't appear as though there will be a quick fix to these surprise bills anytime soon. So what steps can you take to lessen the likelihood of unexpected costs?
Stay in-network. Talk to your in-network physician and ask whether the building where he'll be performing services is in your insurance network. Find out whether there will be another doctor involved in the procedure. If there will be, ask for her name and contact information so you can find out whether he accepts your insurance.
Talk to your doctor about possible complications and what steps he'll take to ensure your well-being. For instance, if you need a CT scan, will that be covered by your insurance? Find out all the specifics of your procedure so you can talk to your insurance provider about costs.
Call your insurance provider and explain in detail the procedure your doctor will be performing. If possible, send a written copy of your procedure details to your insurer. Before you receive care, try to get a written estimate of out-of-pocket costs.
Contact your doctor's office immediately if you have any questions about a medical bill. Ask for a detailed report of your medical treatment and check for errors. If errors exist, your doctor can correct them and resubmit the bill to your insurance provider.
Get to know your health insurance plan intimately. This way, you can have an educated discussion if you need to talk with your insurer. This process can be grueling, but in the end it could save money.